Vintage Slide Film
Get the iconic film looks that inspired generations of photographers. If you picture a historic National Geographic image or a portrait of Marilyn Monroe, chances are it was shot on slide film. The rich colors. The super-fine grain. The iconic magazine look of the 1990s. 


This film pack includes three unique looks. Velvia 50 is rich in color for postcard-worthy landscape and travel. Ektachrome 100 is a joyfully nostalgic look for fashion, portraits, and lifestyle. Provia 100 is a subdued studio-style look for softer moments.

The Vintage Slide Film pack is ideal for landscapes, travel, portraits, and fashion.

---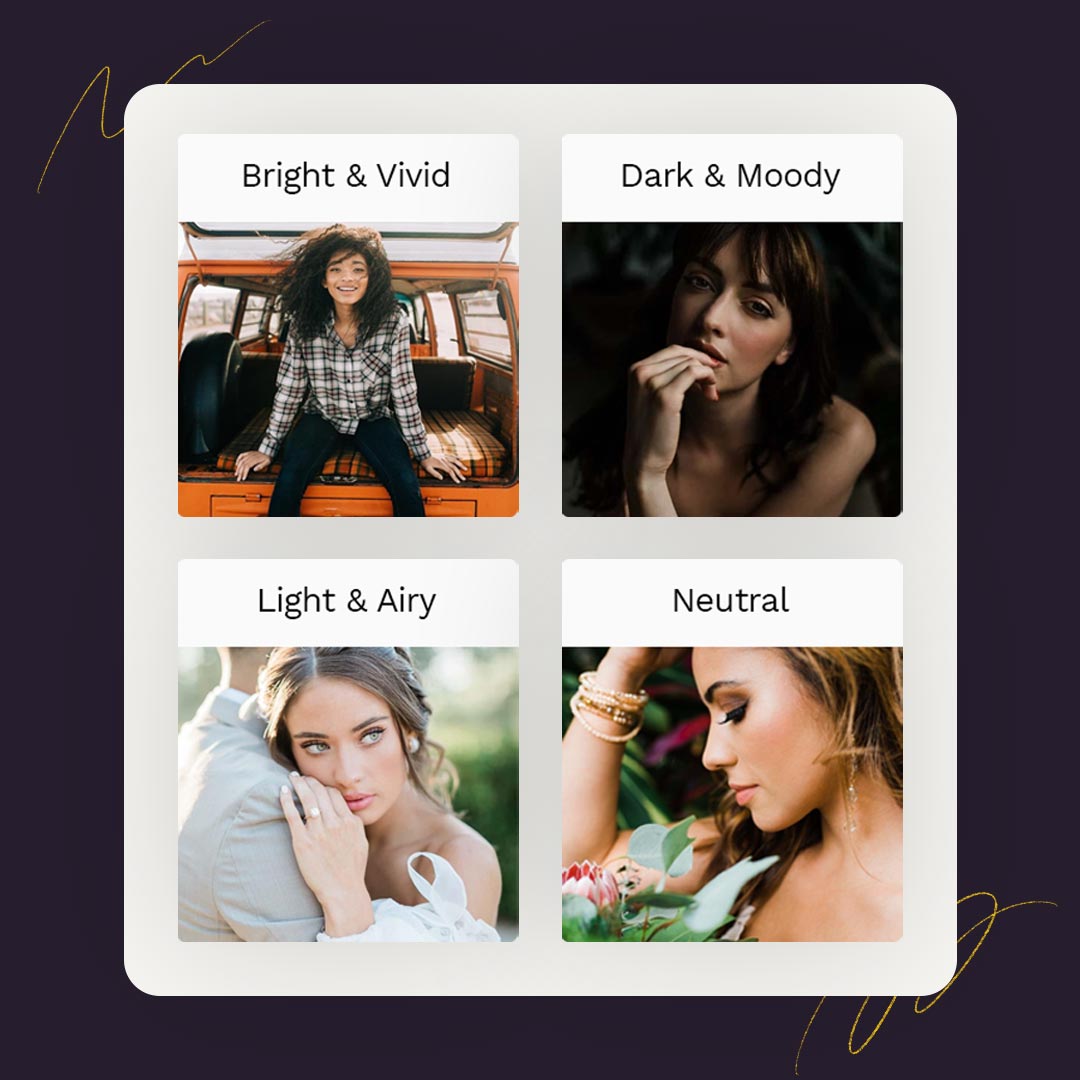 Takes 2 min
Can't Decide?
Take the preset quiz to help you choose which preset to go for.
Take the preset quiz >