Lightroom Mobile Profiles
Take your look on the go! With our Mobile Profiles, your everyday images can look as beautiful as your professional ones— the perfect way to edit on your phone, because you get a streamlined, one-click editing experience designed specifically for jpeg file formats. You can focus on quickly and easily editing beautiful photos and sharing them with the world.
---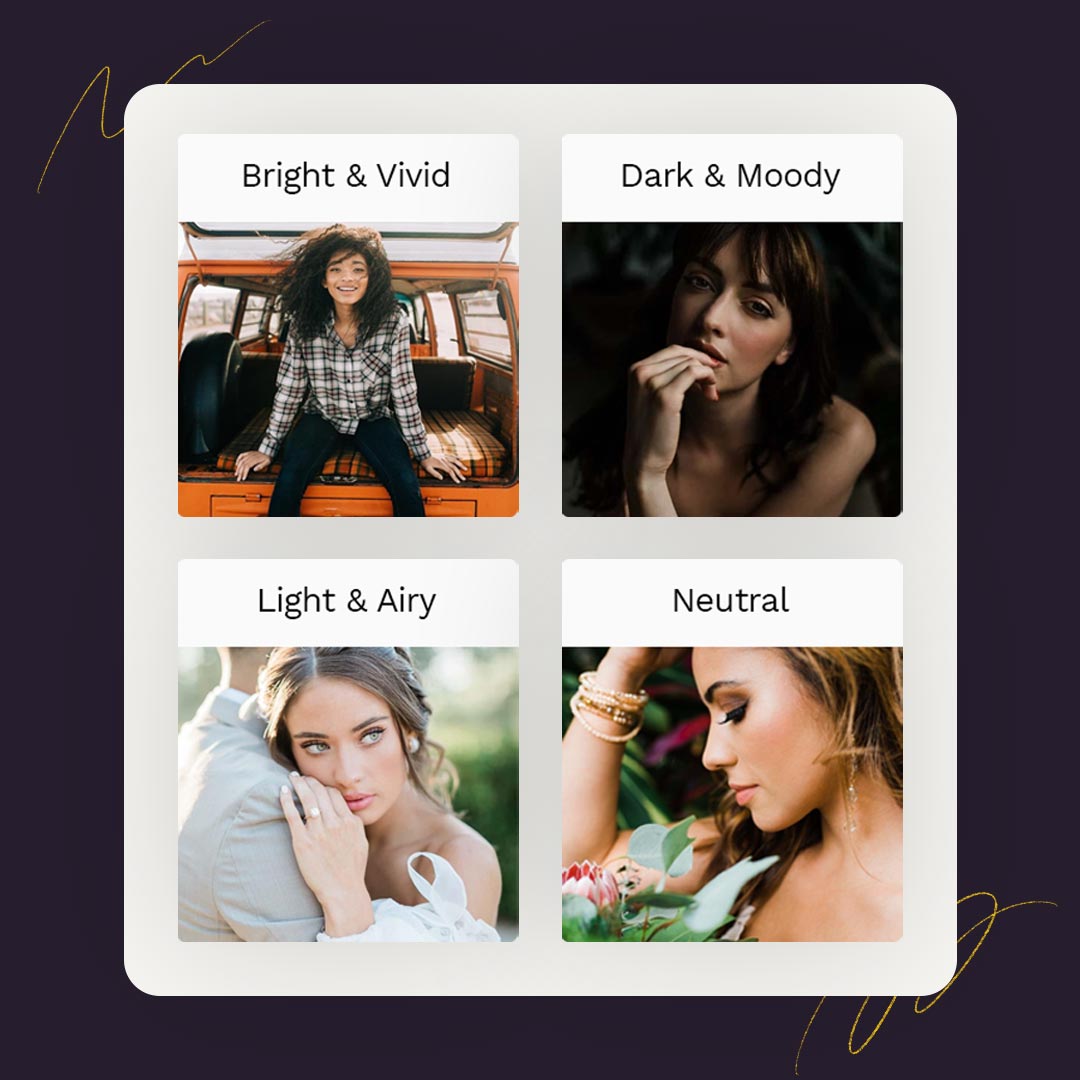 Takes 2 min
Can't Decide?
Take the preset quiz to help you choose which preset to go for.
Take the preset quiz >